One pair of Complete small block Chevy cylinder heads from World Products.
They are the S/R Tourqers, meaning 2.02"/1.60" Valves.
Bolt On and Ready to go - COMPLETE Setup. Compare prices and Bid with confidence
All included with winning bid:
One Pair SBC S/R Torquer heads, machined for guide plates
1.6 Ratio Comp Roller Rockers w/ Posi Locks- Full roller bearings Fulcrum and valve tip. 1.6 ratio for more lift and duration
Comp Guide Plates
2.02/1.60 Valves and Springs - installed
Push rods - Heavy duty (welded ball tip, not the cheap kind)
3/8" Screw in valve studs
Email me for more pictures or information. nosguy@hotmail.com
Be sure you know what you are bidding on from the other autions also.
http://www.worldcastings.com/tech/4pgguide.pdf is an official casting document from World Products.
Cylinder Head Info:
World Products SBC S/R Torquer Cast Iron heads
The Casting numbers on these heads are S/R I-052.
2.02"/1.60" Valves
Intake Port size is FEL-PRO 1204
170cc Intake Runner
76cc Combustion Chamber
1.250" Spring pad
Dual Valve cover bolt pattern
Screw in Rocker Studs
Hardened Guides for Unleaded
Raised and fully machined Valve Cover rails (So nice for gaskets!!!)
Rocker bosses have been machined for guide plates.
Intake runners ported lightly for de-burr and flow (Precision comp, Or)
Heads have about 12,000 miles on them and 10 passes down the 1/4 mile
Broached Pushrods Holes for Roller Rockers
Straight Spark plug bosses
Material - Cast Iron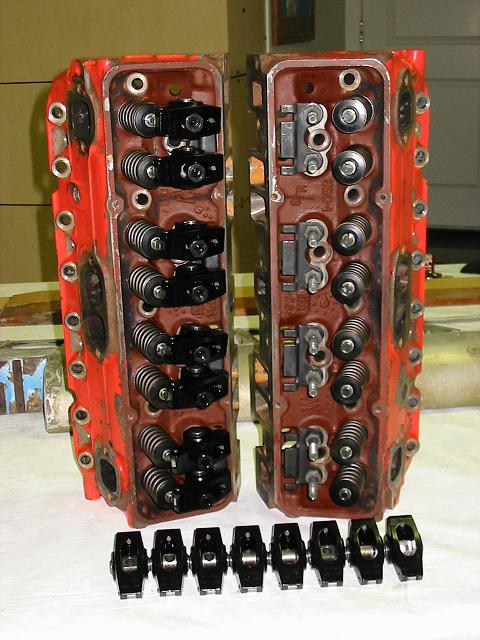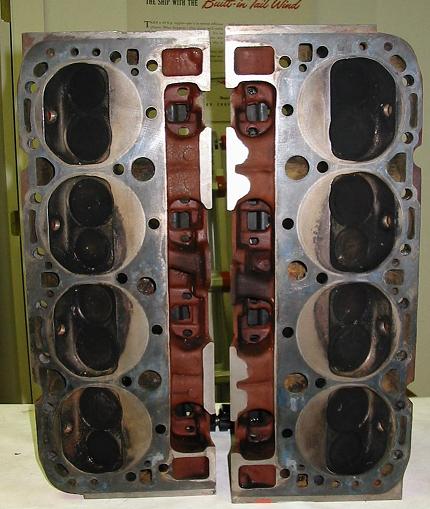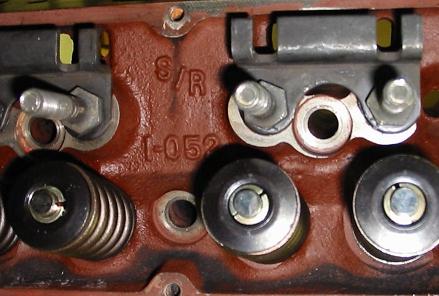 This time I got the pictures included......There are more pictures, or I will take more pictures if you have questions.
I ran these heads with a Isky 292 cam (.505 lift) and the 1.6 radio rockers.
Total lift was .515" lift w/ 1.6 rockers @ 7200+ RPM
Buyer pays shipping, might be around 50 dollars.
The winning bidder is to pay for auction with United States postal money or Check (wait to clear).
Winning bidder is to pay for auction within 10 days of auctions closing.
Please, if you canít pay for the auction don't bid. Thanks
This item is sold as is, but not DOA and they do not need ANY work, BOLT ON READY TO GO.