~New 1975 Nova SS Motor Project~
I am going to send off this manifold to Force-EFI They do very percise work by using CNC machine to align the injector holes and TIG weld the injector bosses in place. Custom fuel rails and braided line to be added.
Fuel Injection System:
This is gonna be a custom setup. I have heard of a few people doing this EFI but I am going to use the latest computer system for fuel managment
New 4 Bolt Main Block .030 over
Keith Black Pistons - Flat Tops
Stage II GM Rods
Steel Crank
Nasty Roller Cam <--Forgot what it really is, been too long 750 thousandths lift but adding 1.65 rockers.
___________________________________________________________________
~Old Nova SS Motor~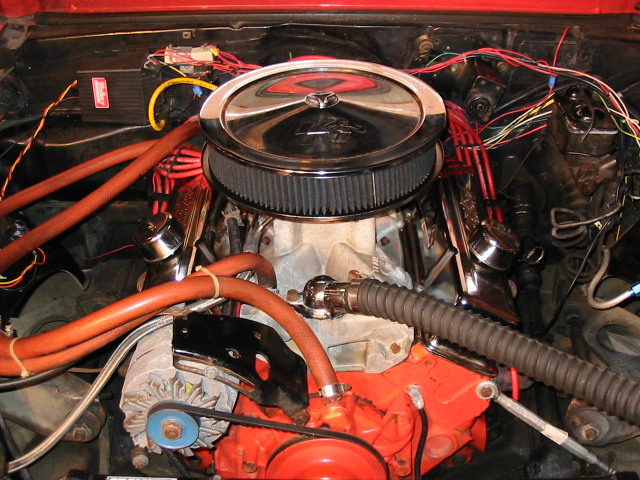 4 Bolt main 350 .030" over.
Isky 292 Camshaft. Valve Lift (.505 .505) ADV Duration (292 292) @.050 Duration (244 244)
1.6 ratio Roller Rockers. (adds more lift to cam-Chevy is normally 1.5 ratio).
Posi- locks installed for locking down valve lash.
ARP 160k psi Head studs. ARP 160k psi Main studs. 11:1 Speed Pro pistons. 9.8 overall compression ratio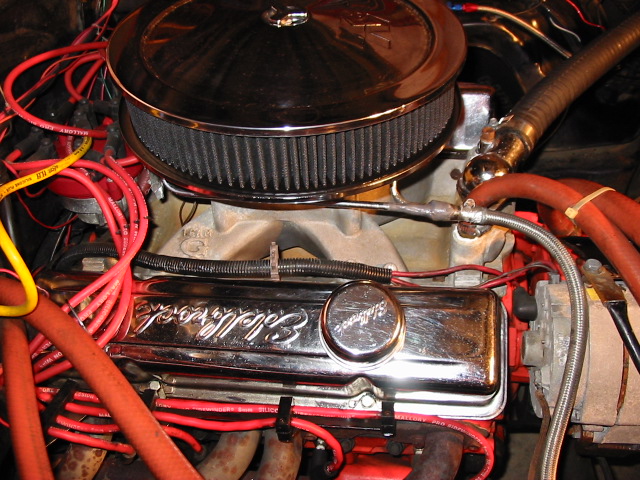 World Products SB-Chevy S/R Torquer Heads. Dart II style -2.02''/1.60'' valves 1.250'' diameter springs,
7° retainers and locks.
170cc Intake Runners. ARP screw in rocker studs.
Full roller rockers (Crane) ARP 160k psi Head Stud kit.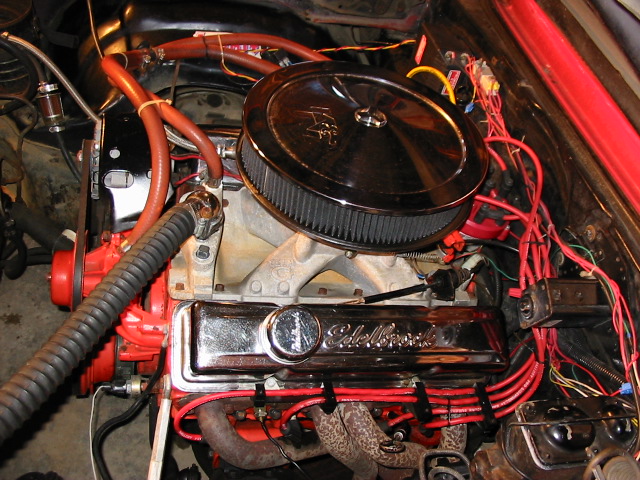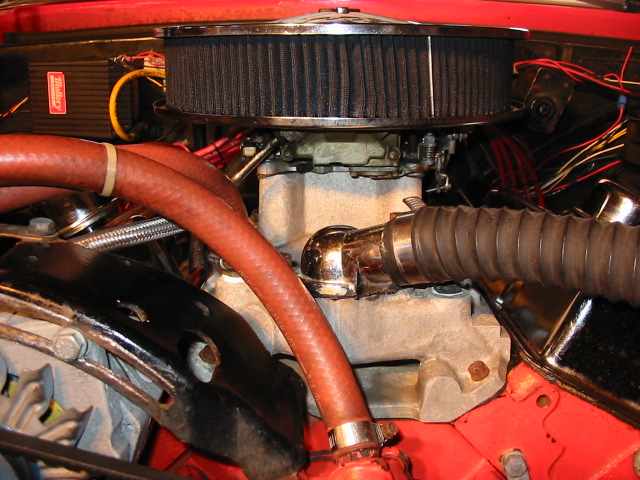 Holley 750 Double pumper dual inlet carb. K&N filter. Wieand Team-G w/2" plenum.
Tall valve covers to allow room for the roller valve train.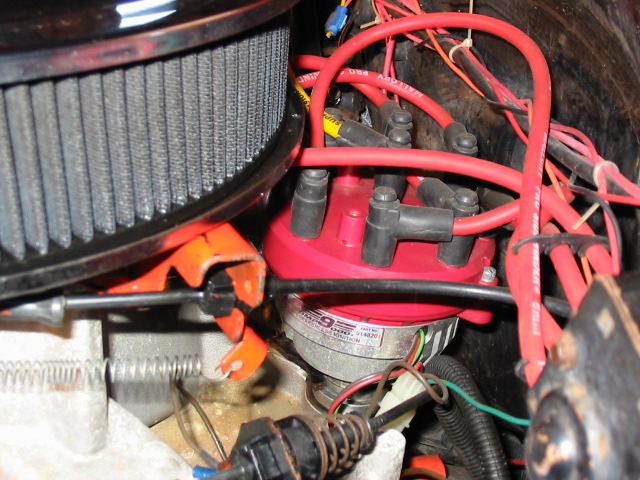 Mallory Comp 9000 Unilite distributor w/ mechanical advance - 8mm Mallory Pro wires
Motor has been religiously taken care of. Oil changes every 3000 miles if not sooner, always ran Fram extra guard oil filters and K&N filtercharger.
Estimated mileage on motor is 25,000.
Runs excellent
Used electronic components such as MSD knock detectors to prevent damage to engine and extend life and AutoMeter temp and oil